以前、「カタール航空に入る前にこれを読め!」というブログを書きました。
そのブログを探しているのですが、なかなか検索にひっかかりません。
ひょっとしてアメブロ時代に書いて、その内容をFC2に移していないのだろうか。(アメブロからFC2へ引っ越しました。)
ブログの数が多いため、いつ書いたのかかなど詳しい事はあまり覚えていないのですが、「入社して5年間は結婚出来ない」とか、「給料からトレーニング費用かユニフォーム代だったか忘れましたが、引き落とされる」とか、いろんな事をカタール航空のクルー達が教えてくれました。
カタール航空は従業員の私生活までコントロールしようとしていて、去年の9月頃にはArabian Business.comがその事を取り上げました。
内容は私が書いた事と同じです。
こういう内容を日本語で書いたのは私が初めてだと思います。
そして、やっと誰かが同じ内容を耳にして英語の記事にしたようで、世界中に「カタール航空による従業員の締め付け」について発信されるようになりました。
カタール航空の従業員が妊娠したらどうしなくてはいけなくて、カタール航空側は場合によっては女性従業員を首にする事が出来るなど、詳しい内容が書いてあります。
だいたい結婚するのに、なぜ「会社から」許可を得なくてはいけないのでしょう。
全く理解出来ない。
こういう他の航空会社ではしなくて良い事をカタール航空は従業員にやらせようとしていますので、入社希望の人は契約内容などよく調べてから決めてください。
ちなみにカタール航空フライトアテンダント(客室乗務員)の給料については、こちらに書いていますので、興味がある方は読んでください。
給料などは年々少しずつ変わっていくので、何年か後にこれを読むと数字が微妙に違っている場合があります。
あくまでも目安としてお読みください。
↓
カタール航空フライトアテンダント給料ーQatar Airways Flight Attendant Salary
今回の記事はカタール航空の内部を知るには大変良い情報源となっています。
本当はもっと早くみなさんに紹介したかったのですが、そこまで緊急性を感じていませんでした。
しかしカタール航空のクルーと話をしたり、カタール航空に興味を持った人がいて、その人がこの会社がどういう物なのか全く把握してなかったので、今回はこういう会社だという事を知ってもらうため、あえてこの場で紹介します。
書き込まれているコメントも貴重な情報が書いてありますので、是非読んでみてください。
ある人はコメント欄に「カタール航空を会社内で使う旅行代理店にブラックリストに載せるように伝えた」とかも書いてあります。
これらの意見は女性従業員達を哀れに思い、一般の消費者達が自分達で出来る事をカタール航空側に見せようとする動きです。
客として利用する人もいますが、客としてこういう内容を知ってボイコットしようとする人もいます。
サービスを受ける側はいいでしょうが、サービスを与える側の労働条件、同じ航空会社という運送業をしているのに、これ程条件が違うんですね。
エミレーツ航空、エティハド航空など、湾岸諸国の航空会社に入社希望の人達も、是非この記事を読んでください。
現役の人達は、「労働者としての自分の権利」、考えた事がありますか?
詳しくはこちらをお読みください。
Qatar Air says female workers need permission to get married
By Shane McGinley
Tuesday, 24 September 2013 1:56 PM
Qatar Airways female employees are required to gain permission from the airline to get married or change their marital status as part of their contract of employment, it was reported on Tuesday.
Contracts also state female employees must also inform the company if they become pregnant, which may result in the termination of their employment.
The International Transport Workers' Federation (ITF), which represents around 4.5 million transport workers in 150 countries, released extracts of what it claimed are part of the standard terms and conditions of a standard hiring contract for thousands of Qatar Airways female workers.
It read: "You are required to obtain prior permission from the company, in case you wish to change your marital status and get married. And: The employee shall notify the employer in case of pregnancy from the date of her knowledge of its occurrence.
"The employer shall have the right to terminate the contract of employment from the date of notification of the pregnancy. Failure of employee to notify the employer or the concealment of the occurrence shall be considered a breach of contract."
The ITF is currently in Canada to lobby the ICAO (the International Civil Aviation Organization) to take action on what it termed "flagrant abuses of aviation workers' labour rights" by carriers based in Qatar and the UAE.
Attending the ICAO's 38th General Assembly in Montreal, which runs from September 24 to October 4, the ITF claimed the 70,000 or more workers who work for the Gulf's three largest carriers "do not enjoy the basic labour rights (including freedom of association and the right to collective bargaining) which apply in their home countries and in virtually all the nations whose airlines compete with Emirates, Etihad and Qatar Airways."
"The fact is that these companies are making a fortune from the efforts of hardworking staff who, undefended, can be discharged and deported on a whim," ITF president Paddy Crumlin said.
ITUC general secretary Sharan Burrow added: "Nations and companies cannot continue to turn a blind eye to abuses of workers in Qatar. International pressure is growing, from the ILO to the UN Special rapporteur on migrant rights the spotlight is on companies in Qatar to take responsibility for workers' rights and follow global rules."
Earlier this year, Qatar Airways CEO Akbar Al Baker addressed the issues the ongoing criticisms of the Gulf state's labour policies by international trade union bodies.
"If you did not have unions you wouldn't have this jobless problem in the western world… It is caused by unions making companies and institutions uncompetitive and bringing them to a position of not being efficient," Al Baker told Arabian Business.
"If you go and ask the politicians in most of the countries in the western world they would love to have the system we have: where the workers have rights through the law but they do not have rights through striking and undermining successful institutions that provide jobs to their knees," he added.
Last month, the International Transport Workers' Federation (ITF), which represents around 4.5 million transport workers in 150 countries, hit out at Qatar's offer to move the UN's International Civil Aviation Organisation (ICAO) from Montreal to Doha, citing its banning of trade unions as a negative factor.
http://www.arabianbusiness.com/qatar-air-says-female-workers-need-permission-get-married-519818.html
この件に関してのコメントをいくつかご紹介します。
Posted by: shaheen
Sunday, 29 September 2013 9:13 AM[UAE] - united kingdom
I was reading a comments section of an article about Airlines and how passengers rated their Air hostesses. The male passengers seemed to be making comments as if they were voting for Ms World. Many male commenters were rating the air hostesses on attractiveness, slender bodies, and age. American airlines have air hostesses who are aged 50+ so got a poor rating. It seems that some Airlines provide glamorous looking cabin crew like inflight entertainment to attract passengers. It's a marketing strategy. In the west the labour laws are different and it is more difficult to terminate staff. The Gulf Airlines seem to be ageist and when cabin crew reach their sell by date I guess they don't get their contract renewed.
**********
Posted by: Non-Muslim
Friday, 27 September 2013 6:36 PM[UAE] - Non-Gulf
"Qatar Airways female employees are required to gain permission from the airline to get married"
I just informed our company travel agent to add QR to our company's internal airline black list.
Posted by: Non-Muslim
Saturday, 28 September 2013 1:29 PM[UAE] - Non-Gulf
@ Human Being
Posted Saturday, 28 September 2013 11:07 AM - Dubai
Unfortunately, you could not be more wrong than with your assuming of "hate" for "your" region! Much to the contrary, it is, but I and MY company are not only talking about (not only) basic human rights, but we are living it. And our corporate governance (we just call them "basic principles") not only fosters the professional development of our employees, but we also let our "family members" decide themselves if they want to get married or get pregnant. We even have a "company kindergarten".
And I do hate to hate! Therefore I am a "hate-free zone".
Posted by: Human Being
Saturday, 28 September 2013 11:07 AM[UAE] - Dubai
From the name on your comment anyone can understand your hate and nothing but unwanted hate for this region, its people and anything and everything that is related to this region. You can surely boycott QR and all other emerging and raising Middle Eastern carriers. The percentage of those like you are insignificant and every day huge percentage of people from around the world are putting M.Easter carrier on their liked list. Enjoy the service of under rated airlines.. haha
Posted by: SPP
Saturday, 28 September 2013 11:04 AM[UAE] - United States
Good job...If more and more people react like you did, it will bring some sort of humanity - no, I am sorry - sense to the employers of that part of the world.
**********
Posted by: Andy
Friday, 27 September 2013 3:35 PM[UAE] - USA
While locals are encouraged to get married and have kids non-locals are discouraged as they are used labour to complete the tasks that the locals are unable to complete. Sad but true. The advantages favor the locals and are not in favor of the non-locals. This is not just in Qatar but the rest of the Gulf Countries.
**********
Posted by: James
Friday, 27 September 2013 11:01 AM[UAE] - USA
There is even worse to this!! Those female employees in QR, even after leaving in good terms and completing their contracts in working hard for many years, they still need a permission somehow to come back to the country and get married to someone who resides in Qatar!! If they want to come back within 2 years, they ll have to get a No Objection Certificate from the airline which is insane! the problem is their big boss never releases the certificate if the employee is to come back for this purpose or even to change a job is the same story! Hundreds got refused to change jobs or get married during or after their time in QR...
A lot of people have suffered and continue suffering....
**********
Posted by: Omer bin Abdulaziz
Thursday, 26 September 2013 4:07 PM[UAE] - Bahrain
Bahrain is much better than the rest in the GCC.
**********
LOL
Thursday, 26 September 2013 4:07 PM - UAE
What a fantastic way to destroy your reputation and put off your current and future employees!!! This policy is a complete joke, and if true it will receive allot of laughs from people unwilling to fly with an airline that presumes that they have any such rights to demand permission for their employees to get married.
This makes Emirates look soo good in soo many ways ...
**********
Nic
Thursday, 26 September 2013 2:40 PM - UAE
As an x-Dubai duty free (DDF)employee I can confirm the following:
If you're pregnant you are forced to resign. Unless you are a favored manager.There is just 1 female manager who was allowed to deliver as she was the MD's favorite. Her son is now at a gud post in DDF .U work for at least 12 hours every day from the time u swipe in 2 d time u swipe out. But u don't get overtime as they say your time on the shop floor is only 8 hours.(it take 3 hours to get in the airport, get out of the airport, cash handover at the end of your shift
Operations staff work 6 days and then 2 days off. In contrast head office staff work 5 days and 2 days off. Still they get paid more (at similar positions) n you have to be some1's favorite to get to the head office
And btw DDF is still one of the better employers here. Imagine the plight of the other workers in other institutions
**********
Javid
Thursday, 26 September 2013 11:21 AM - United Arab Emirates
crazy people, they need beautiful asians as their housemaids and comforting staff wherever they go. but when it comes to their rights, its made so complicated.
**********
まだまだたくさんコメントがあります。
どうかこのArabian Businessの記事がずっと残り、多くの人達の目に触れますように!
関連記事:
カタール航空CEO、スウェーデンメディアの「カタール航空従業員に対する不当な扱い」という内容に異議を唱えるーQatar Air CEO refutes staff claims in Swedish media
1日1回、「読んだよ」のクリックお願いします。
↓
にほんブログ村
こちらもポチッとお願いします。
↓
中東(海外生活・情報) ブログランキングへ
新品価格
¥1,785から
(2014/2/12 17:50時点)

関連記事
スポンサーサイト
最近、外資系航空会社についてよく書いていると思いません?(笑)
フライトアテンダント、客室乗務員の給料と福利厚生。
パイロットの給料。
そして労働環境やスケジュールについて、など、いろんな事をこのブログで紹介していますが、なぜこんな事をしているのか。
ずばり言います。
春は進路を考える時期なのです。
中学生は高校へ、高校生は大学へ入学する。
そして、入学した喜びが過ぎると、今度は将来の事を考え始める。
そして私の所にも質問が届く時期でもあります。
「外資系航空会社へ入社するには、どうすればいいのですか。」
「外資系航空会社の客室乗務員になりたいのですが、どのような事を学べばいいのですか。」
毎年同じ質問がやってきます。
最近は私の故郷の中学生と話をしました。
「将来、大学なんて行かなくていいよね。」
この中学生がこんな事を言うので、私は渇を入れてきました。
この大学へ行くか行かないかというのは、環境も影響していると思います。
私の意見は「絶対に大学へ行きなさい。」という物でした。
この中学生については、別の機会に書こうかと思うのですが、話をしていて、見事に彼女の生活が彼女の考え方に影響しているのがわかりました。
さて、本題に戻ります。
外資系航空会社でのインタビュー、どういう質問がやってくるのか。
それをよくまとめてあるサイトがあります。
そして以下の事はダウンロード出来るようになっているため、みなさんにもご紹介します。
航空会社に入社したいのなら、その会社がどの路線を持っていて、どういう機種を持っていて、どれくらいの売り上げがあり、社員はどれくらいいるのか、会社の方針など、その会社について勉強するのは当たり前。
せめてCEOの名前や彼のインタビュー内容など、彼がどう会社をリードしたいのか、など、今後この会社はどの方向へ向かい、そしてなぜ自分はこの会社に入りたいのか、ちゃんと説明出来る必要があると思います。
Why do you want to be a cabin crew?
I know most of you will say that you love to travel, see the world for
free, the money is good and so and so forth. But trust me, the
interviewer has heard this a million times. So you must say something
that stands out from the rest such as you love meeting people,
experiencing different culture and places, enjoy serving people and feel
satisfied if someone is happy with your service. You are very passionate
about flying and being a cabin crew is something that you have always
wanted since young. You are very professional and have the capability
to make it the best airline that everyone would love to fly whenever
they want to travel.
What do you know about our airline?
To answer this question, make sure you do your research about the
airline that you are applying as much as possible. Normally the airline's
website will have vast information. Study things like what is their
history, who is the management team, their fleet, their destination,
stock price or as much as your brain could hold. This will show that you
are serious about joining them and not here just because there is an
opening.
How do you handle stress?
Mention that by doing research online or by talking to your friend who
are cabin crews, you understand that the nature of the job is a stressful
one. Remain calm is advisable and if you are unsure, just follow the
company standard operating procedure or guidelines. It is to give them
an idea that you are able to turn any stressful event into positive ones.
As for personal stress, you can mention whatever stress relief activities
that suits you for example exercising, listening to light music going to
the beach and etc etc.
What would you do if you are not successful this time?
Well you can say that being a cabin crew is your ambition since young
and you will do whatever it takes to become one. You will analyze your
mistakes (if you fail) during the interview and try to rectify or improve
on it. You will not give up and continue to apply till you are successful.
Why should we hire you?
Again mention about whatever past experience that you have that are
related to cabin crew. With your experience, you can definitely
contribute and provide the highest level of service to the passengers
leaving a good impression on them. This way, more and more people
will fly with that particular airline thus increasing their revenue and
profits. For those of you have first aid experience, you can also highlight
this. Key thing is to mention whatever positive you have about yourself
which you can contribute to the airline.
Tell us about your hobbies?
I guess everyone has their own hobbies so this question is pretty
straight forward. Just don't mention anything which a cabin crew
should not have such as telling them u love tattoo and wish you could
do it on your whole body.
Do you like children?
When you fly, there will definitely be children on board. Some can be
naughty and mischievous. Just mention that you love to be around
children and it's not a burden attending or to play with them so as to
make sure that they are not disturbing other passengers or inflate an
emergency vast accidentally. Say whatever you are comfortable when
dealing with kids.
Tell us about your current or your previous job?
Whatever previous and current job that you have, just mentioned those
that are related to cabin crew. They love to hear things like how you
solve a problem in a team, committed to your job (you don't change job
often I assume) , how well you handle your colleague or customers,
have leadership skills and etc etc. The goal here is to convince them
that with your experience, it is useful and complement the role of a
cabin crew.
What languages can you speak?
Pretty Straight forward again. Not only you will travel to different parts
of the world but you will also have different nationalities on board. The
more languages that you speak, it will definitely be an advantage for
you
Tell us the aircraft that we fly?
Just research on what kind of planes/aircraft they fly.Dont be so
ignorant, for example telling them that you never even heard or know
what is a boeing or airbus.
Why did you choose our airline and not others?
You can say that though being a cabin crew is your ambition and you do
not mind working in any airline so long u achieve it. You can also say
that you chose to apply that airline because it is one of the best around
that region if not the world. Goal here is to show them that you are
being hired by the best airline and have no intention to resign and join
others. No airline or any company would like to train someone only to
lose it to a competitor.
What is your weakness?
Don't mention bad things which of course could jeopardize your chance
of being selected like I am a heavy drinker or I hate talking to arrogant
ppassengers. You can say things like for example, you are a very driven
person and when you set a goal, you will do whatever it takes to
achieve them. Like in preparation for this interview, you study so hard
and spend so much time preparing that you neglect your love ones.
Notice how you turn negative thoughts into something impressive.
What is your strength?
This one is easy. Just say whatever good/positive things about yourself.
Generally it is always the usual ones like you are a friendly person, you
are willing to work hard, love working in a team and you are someone
who is very patient.
If there is no more vegetarian meal, what would you do for a passenger
that insists on veg meal?
Of course you don't say no to a passenger immediately, just say that
you will try to check if there is any crew meal or veg meals left in the
premium section and more than willing to offer them.
Why do you think good grooming is important for a cabin crew?
Being a cabin crew is not just about serving passengers. You are a
frontline staff and by being presentable, you give a good image and
impression to both yourself and to the airline that employs you. No one
would love someone who is messy to attend to them. Besides, by
looking good, you will be more confident about yourself.
Can you work long hours?
Easy question and of course it is a big yes. Even if you fly short sector,
you may fly up to 6 sectors per day and if you are a long haul crew, it
can be as much as over 20+ hours.
How do you adapt to changes?
Well you can say that you are a very flexible person and by changing is
one way to improve one's life. Working as a cabin crew is no longer a 9-
5 job where u work and see the same people daily. Every flight is
different and trust me, you will face all sorts of challengers. Since you
travel to many places, some food may not be your liking but we still
have to eat right? In order to overcome all these, we need to be
adaptable to whatever circumstances we encounter.
What would you do if someone disagrees with you?
You can say that you will try to understand what the problem is and
find a win win solution and most importantly, compromise. Some
airlines like Emirates hires cabin crew from more than a hundred
nationalities and there are definitely bound to be disagreement due to
culture and different upbringing. There is a saying that it is better to
find a friend than create an enemy. Makes life easier and I am sure you
will agree with me.
What do you dislike most in your current job?
You can say that you prefer to have different experience and exposure
instead of just working 9-5 Monday to Friday environment which is
boring. You are someone who is adventurous and like to try new things
in life.
Name 3 cities that we fly to?
Again do your homework on their destination as this is a bonus
question.
What is your biggest achievement?
This is a personal question and I will leave it to your own experience.
Just say whatever achievement that you have achieved in your life or
for example you successfully being shortlisted among all the qualified
candidates.
How do you feel about being away most of the time?
It is the job nature as a cabin crew (depending on which airline you join )
that you will be away for a number of days or miss important event.
Mention that you are all prepared and willing to sacrifice. On a positive
note, once you are a very senior crew, you can apply to have a ground
non flying position such as cabin crew manager or instructor.
Why do you think teamwork is important?
Working as a team is not a choice but a necessity when it comes to a
cabin crew job. Teamwork will definitely make things work faster and
more efficient. I am sure you heard about the saying " Two head are
better than one ". Flying a 747 for example, there are as many as 14-17
crew members on board serving 400+ passengers. Sometimes it can be
a short sector and you have to finish your service before the captain
put the seat belt sign on and ready to land. You can see how important
teamwork is now to finish everything up and prepare the aircraft for a
safe landing.
If you were to do a task with someone would you chose a strong person
or weaker?
You can say that you do not mind anyone whether they are weak or
strong. If they are a weak person, you will lend your support and if it is
a strong one, you may give more ideas as to make that particular task a
successful one. No one is perfect in this world and it is how we work
and complement each other to achieve the task with flying colours.
Name 3 things a passenger expects from a cabin crew ?
Again this is a easy question. Before you answer, put yourself as a
passenger and in their shoes. I am sure you want someone to be polite,
courteous, friendly and to attend to whatever your request
professionally.
What types of passenger do you like to serve?
Say that you have no preference in any kind of passengers that you
serve whether they are good or bad. Being a cabin crew, you need to be
an all rounder as we are prepared to meet all sort of people.
Are you a fast learner?
Since you love flying, you are more willing to learn and absorb things
faster. Just mention that you are flexible person and can adapt to
changes easily.
How well prepared are you for this interview?
Mention all the research you have done for example reading online
( well you did download this tips online, did you!! ), any website or
magazine regarding the airline that your are applying, talking to their
current staff or anything which is related to the airline.
Why should we take you over other candidate?
You believe that everyone is different and have their own personality
and capability. However with your past experience and interest, you
will perform your job better and have an edge over other candidates.
What do you see yourself 5 years from now?
Say that in 5 years time, you see yourself as a senior cabin crew and
would be willing to transfer and share your knowledge to new crew
joiners. You would continue to learn and improve as life is a continuous
learning journey.
What types of articles in the newspaper that are of interest to you?
You can say things that interest you are especially those that are
related to airline, cabin crew or just about anything on aviation. This is
to show them your interest and passion. When you work in something
you love to do, it is never a job anymore. Otherwise, you will be
dragging yourself each time you go to work. You read all the way till
here,I believe you are passionate about being a cabin crew.
What do your parents/love ones think about you becoming a cabin
crew?
You can say that they are very supportive and will be happy and proud
of you when you achieve your dream as a cabin crew.
https://skydrive.live.com/?cid=379fd836f6c60d10&id=379FD836F6C60D10%21118
1日1回、「読んだよ」のクリックお願いします。
↓
にほんブログ村
こちらもポチッとお願いします。
↓
中東(海外生活・情報) ブログランキングへ
<バイリンガルで外資系の会社に入りたいならリクルートへ登録>
関連記事

外資系航空会社入社面接時のインタビュー「典型的な質疑応答、よく尋ねられる質問特集」 (2013/04/21)
フライトアテンダント・客室乗務員・CA・キャビンアテンダント、など、日本ではいろんな呼び方がされていますが、この業界の仕事の給料は、以下の条件によって変わってきます。
それを上手くまとめているサイトがあるので、ここでもご紹介しようと思います。
下の方に国別の給料が出ていますが、為替変動により金額が変わってくる事を念頭に置いて読んでください。
入社する航空会社は選びましょう!
Flight Attendant Wages - Some Poor, Some Good, Some Bloody Great!
Flight attendant wages is a hot topic among 'wanna be' flight crew and seems to be a highly used search term on the net. So if you've typed this in looking for an exact figure I'm sorry but you won't find one.
Here's an indirect answer that comes with lots of variables. The big problem to giving you a simple answer is that there is no simple answer because there is no 'one wage' across the board as there is no 'one conditions of employment' or no 'one maximum duty hours' or no 'one minimum rest' hours or no 'one contract' that all aircrew work under.
Here's some more variables that can affect hourly rate for crew and more importantly your after tax take home hourly rate:
• Origin of aircraft – under what orators certificate does it operate?
• Where do you call home, ie in what country are you employed in?
• Do you fly on a single aisle aircraft or wide-body?
• Do you fly domestically or are you international crew?
• Are you a dedicated language speaker other than your mother tongue?
• Are you paid allowances?
• Are your allowances paid in cash and in what currency?
• Do you receive a grooming allowance?
• Do you receive a travel allowance and is it tax free?
• Is your base wage tax free?
• Are you a flight attendant or senior flight attendant (on the day of operation)
• Are you a Cabin Manager?
• Do you work on a single crew or multi crew aircraft?
• Does your company supply accommodation at your home base?
• Does your company share in any accommodation savings?
• Do you participate in a company share scheme?
• Is your company a LCC?
• Is your company a legacy airline?
• Does your company outsource employment?
• Is your flight attendant work force under the same work contract?
And this is just to name a few variables that affect what air crew are paid. No wonder flight attendant wages is a hot topic and so difficult to answer. I am loath to give you any stand alone figures because there are so many variables.
Here's just one personal example. In my time I have cross-crewed an aircraft with crew from another country as was the inter-airline agreement at the time. I live in a 1st world affluent country. My co-crew lived in stark contrast to it in every way. My take home pay was unfathomable to them. In fact their take home pay was unfathomable to me however I totally understood why. If they took their monthly wage down to buy my weekly groceries they wouldn't have enough to pay the check out operator.
With most international airlines, an allowance is paid by them so that you can eat three (3) square meals a day in the accommodation that you/they are staying in. Sometimes this is paid to you in cash as you arrive at the hotel, sometimes it's paid in your wages and sometimes its paid via your room bill by the company.
When you are paid in cash it is a great way to save money because you can decide to have noodles for a meal and pocket the difference in your allowance which is effectively a way additional or supplemental to your wage. However back to my co-crew here… their allowances weren't supplemental to their wage! Their allowances far exceeded their wages!
So in lies the real difficulty of flight attendant wages. Add any of the other variables above to the mix and the real figure becomes even more blurred for each individual case or airline wage earner.
The cost of living is different for everyone but here's just a couple of stipulated wages that I have gleaned from a couple of sources and the career pages of some airlines. Ryanair state a potential to earn in excess of £25,000/€30,000 gross per annum after just one year. Again, the word 'potential' means there are conditions attached!
According to an
International Comparison of Flight Attendant Salaries
(opens in a new window) the following Gross monthly average Flight Attendant incomes for selected countries around the world were quoted as:>
• Australian $5,104 per month gross
• U.S.A $3,520 per month gross
• Japan Y449,000 (yen) per month gross
• Peru 5,301 (sols) per month gross
• Germany 3,371 (euros)
• Italy 2,227 (euros) per month gross
• Thailand 23,202 (bahts)
• Latvia 482 (lats) per month gross
• Mexico 10,005 (pesos) per month gross
• Russia 14,547 (roubles)
• Kuwait 280 (dinars) per month gross
• China 1,307 (yuans) per month gross
Again, here is the danger or at least the difficulty in stating an average dollar figure for flight attendant wages In Australia, Jetstar crew (a LCC subsidiary of Qantas) operate under four (4) different contracts, all varying in hourly rates, allowances and conditions! – It means little until you know the whole contract and the wages as per the contract before a true figure can be calculated.
http://www.flight-attendant-careers.com/flight-attendant-wages.html
1日1回、「読んだよ」のクリックお願いします。
↓
にほんブログ村
こちらもポチッとお願いします。
↓
中東(海外生活・情報) ブログランキングへ
中古価格
¥1,400から
(2013/4/21 00:35時点)


関連記事

フライトアテンダントの給料はこれらの条件によって良くも悪くも変わってくる (2013/04/21)
カタール航空客室乗務員の給料です。
あくまでも目安として考えてください。
月日が流れると数字も微妙に変わってきます。
また、以前「カタール航空に入る前に、これを読め!」という内容のブログを書きました。
カタール航空では「入社後5年間は結婚出来ない」など、エミレーツやエティハドと比べると従業員に不利な条件を出しています。
下の方に詳しい内容を貼り付けますので、それでもカタール航空に入りたい方は、自己責任でアプライしてください。
私はカタールという国は好きだけど、カタール航空のやり方は嫌いです。
Qatar
Due to it's rapid expansion, it is hiring cabin crew aggressively worldwide.Basically, your salary consists of three parts which is your basic, flying per hour pay and overseas nightstop/layover allowance.QR cabin crew pay scales are base on monthly basic salary as shown below
AB INITIO= AB initio trainee QR3600 = USD 986
F2 =On completion of the training,2 observer flights and still within 6 months of flight duties QR3600 = USD986
F2 =On completion of 6 months of independent flight duties after training period and observation flights (economy class) QR4000= USD1096
The above salary increments are not automatic after specific period of time but are base on performance and merit .
All cabin crew (after AB-initio training) receive an hourly flying pay(HFP),which is grade depandant .This is each hour of productive commercial flying duty.
For F2 Flying pay is QR45 (USD12.35) per hour and is computed on the number of hours operated (chocks off to chocks on).Cabin crew have an average of 90-100 flying hrs per month throughout the year.
Additionally, the cabin crew receive hotel meal allowances (country specific)for layovers.this is duty depandant from the time of arrive to the time of departure to/from the city of the layover .
As for other benefits, they are : -
Competitive tax-free salary
Fully furnished, shared accommodation with private bedroom
Welcome bonus
Three-year, open-ended contract
Meal allowances while on duty
Transport while on duty
Comprehensive medical insurance
Life insurance
Travel benefits on Qatar Airways and partner airlines
http://flygosh.blogspot.com/2011/09/qat ... light.html
Employment Contract
An initial period of 3-year renewable contract with a 6-month probation.
Welcome Bonus
You will be given a welcome bonus of QR 2,000 and a prepaid telephone card (Q-Card) to the value of QAR 30/- upon your arrival into Doha.
Payment of Salary
All salary and allowances are paid into a local bank account (which will be opened by the Company), in the local currency (Qatari Riyal), at the end of every month.
The salary is tax-free.
QR 3.65 = USD 1
QR 7.00 = GBP 1
At the end of every month, Cabin Crew will be paid the basic salary for that month, plus the allowances (HFP +MA) from the 16th of previous month to the 15th of the said month.
If you join after the 20th of the month, your salary for the month of joining will be included in the following month's salary.
End of Service Benefit Scheme
Cabin Crew are entitled to receive a non-contributory End of Service Benefit, on the basis of 3 weeks basic salary, for each year of service, after 3 years of continuous service with the company.
http://www.google.co.th/url?sa=t&source ... kQ&cad=rja
At the time of joining, you will be entitled to a one-time ,,Welcome Bonus,, payment of Qatari Riyals Two Thousand ( Qrs. 2,000). In the event, you are unable to complete one (1) year of service in the company, you will be required to pay back Qatar Riyals One Thousand ( Qrs. 1,000) of the said bonus.
You will be required to sign a service agreement of QR 7,350 undertaking to work with the company for a minimum period of two (2) years. A sum of QR 350 will be deducted from your salary each month, starting from the fourth month onwards for a period of twenty-one months.The total amount deducted will be refunded to you upon completion of twenty-four months of service. Should service end prior complete of twenty-four months, the money will not be refunded. The outstanding amount will be settled by you.
An accommodation deposit of QR 1500 will be required from each person in company assigned accommodation. This will be deducted from the salary in instalments of QR 100/- per month, starting from the second month onwards for 15 months; and returned at the time of leaving the Company, provided there is no loss or damage.
A two-piece set of ,Delsey, luggage is also supplied at a concessionary rate of approximately QR 465, which is deducted from the Crew member's salary in instalments of QR 100/- each month, starting from the second month's salary.
http://www.thaicabincrew.com/forums/viewtopic.php?f=18&t=80825
カタール航空に入る前にこれを読め!
Before Applying for Qatar Airways
Posted 02/02/2012 at 08:57
It is only fair to those who wish to join this company that they know what they are getting themselves into before they make that decision of leaving behind job, country and family to come to Doha and work for Qatar Airways.
There isn't a single Labor Union in Doha, which gives local companies like Qatar Airways the totalitarian power to make and change rules and regulations without any expected objections from employees. Labor or Worker Strikes are unheard of in this part of the world. There are no negotiations ever made between management and staff. Rules could easily change overnight at the company's own prerogative. If only there was a Union to protect the staff, Qatar Airways would have been dragged to court relentlessly for all the misconduct and abuse it has done to its staff over the years.
Thus the ultimate goal of this article is that the staff of Qatar Airways get a chance to be heard by any international organization who possess the power and authority to force this company to change and reform its management methods.
Everyone in the region knows that Qatar Airways is a tough company to work for. It isn't easy for the employees who already work here to just leave and find other jobs. The majority of the staff is then forced to accept the working conditions allowing the company to continue in their abuse. Here are the major rules that affect the lifestyle of the staff the most and again they are constantly changing.
Accommodation
If you are imagining a flat with an exquisite view of the city in a high-rise condominium building that is fully fitted with a gym and an indoor pool, you will be disappointed. The tallest accommodation building is not higher than ten floors. Not all buildings come with a gym -not what they promise you on the interview day. During the interview they also show you a photo of a pool implying that accommodations have them. Only one accommodation building has an indoor pool and the another an outdoor one. That's not enough for over 3000 cabin crew.
If you are expecting to be living in the Manhattan area of Doha, that's not the case. The location surrounding the accommodations makes you question yourself whether you live in one of the world wealthiest countries. (http://en.wikipedia.org/wiki/List_of_countries_by_GDP_%28PPP%29_per_capita ) For the ladies, the area isn't safe, or at least comfortable, for a stroll unless you welcome indecent proposals from local men. It isn't uncommon either for girls to be touched by men loitering around the accommodation buildings.
A new system has been installed in all accommodation buildings supposedly to enhance our security. The "Swipe In Swipe Out." You will need to swipe your company ID to unlock a door every time you leave the accommodation building or enter it. Management claims it's to protect us from intruders by keeping the main entrance to the building locked at all times and monitoring the in and out movements. This is true; however, the company isn't just concerned about our safety. We are instructed to swipe our ID even if the door is already open. If two staff leave or enter the premises together, both of them should swipe their ID's. If you visit your colleague in another building, you will not only have to sign in a log book indicating the time you arrived or left but you will have to swipe your ID as well. Needless to say, the system has been installed to monitor the staff's movements more than it is to protect them from outsiders.
Cameras are installed in various areas of the building. This is of course for the crew's protection, however, the recorded footage can also be used against again crew member who breaks the curfew and minimum rest regulations, which is explained further below.
Visiting Hours and Curfew
Visitors are allowed in the accommodations between 7:00am to 10:00pm only. All visitors are to sign in a log book at the security guard desk and put in the times they arrive and leave. However, a crew member is permitted to stay overnight at another crew member's accommodation provided that they are of the same gender.
A curfew is set for all cabin crew at 3:30am. All crew members must be in accommodation buildings before 3:30am irrespective of the next day duty.
The log book together with Swiping ID system and camera footage can be used as evidences against any staff member in breach of the curfew rule. Strict actions -including termination of employment- can be taken. So far, the most common reason for crew members losing their jobs is not adhering to the curfew rule.
Minimum Rest
It is absolutely reasonable for an airline company to obligate the crew members to have sufficient rest prior to any flight or duty. Emergencies could occur any time, either on short of long flights, so crew must be alert and mentally capable of performing all the procedures and drills at any time. It is also unpleasant to see crew members sleeping on their jump seats during take-off and landing.
A while ago, some passengers were kind enough to take pictures of crew sleeping on jump seats and sent them to the office (sending pictures to the company offices has become a common practice recently). The outcome was that dozens of girls were fired just because they were out of their accommodation during their supposedly rest period. Eventually, many of them were reinstated because they were out just for a short time to do errands such as buying grocery or going to the laundry, yet many never got their jobs back.
The minimum rest period used to start 10 hours before reporting time of any duty. As of August 22, 2010, this rule has been changed;
"All crew members should be at company accommodations 12 hours before pick-up time."
CAA requires that there should be a rest period of 11 hours starting from 30 minutes after chucks on (roughly when engines are shut off) until the reporting time of next duty(approximately 100-120 minutes before departure).
However, they roster crew in back to back flights in such a way that they reach the accommodation well short of the 12 hour rule.
Take this for example:
They roster a crew for a Saigon flight where the scheduled touchdown back in Doha is at 2359H. Then the next duty is a flight to Jeddah departing at 1345H with a reporting time of 1155H. After adding 30mins after engines off to calculate end of duty (which now becomes 0029H), the crew roughly has only 11 hours and 26 minutes until the next duty. This is still legal according to CAA regulations but according to the 12-hour rule, this crew isn't at company accommodation yet. The crew is still inside the aircraft doing the post flight duties including disembarking the passengers and conducting the security checks. Then the crew leaves the aircraft and boards a bus to go to the technical building where another bus awaits to transport the crew to the accommodation. The whole process may take another one hour until the crew finally reaches his/her room in the accommodation. Now the crew has only 10 hours and 26 minutes until his next reporting time. However, the pick-up time is 20 – 40 minutes before a reporting time (depending on how far the accommodation is from the technical building). So the crew has reached company accommodation just 10 hours before the pick-up which is well in breach of the 12-hour rule. Crew has to change clothes, pack for next duty, sleep, wake up, and prepare for the next duty at least an hour before pick-up time. Crew can be terminated if found not following this rule yet the company breaks it very regularly.
Dating
The company monitors and discourages boy-girl relationships. If the company finds out that you are dating another crew member they will keep a close track of all the times you visited each other in either accommodations. If it shows in the records that a crew member was at the accommodation of his/her "special someone" during the rest period of either crew , both would be fired. The management has a strong stand against "romance" among the crew members.
Marriage
If you are single, forget about tying the knot in the next three or five years depending on whichever was indicated in the contact you signed. You won't be allowed to get married not before working 5 years with the company. This was changed to 3 years some time ago then again changed back to 5 years. It varies depending on the "mood" of management. Should you wish to get married before the agreed time, you will have to write a letter or probably go all the way up to CEO to ask for his approval. By the way, there isn't any maternity, paternity, or any similar leave in Qatar Airways! These privileges don't exist here. A crew member was asked to leave the company when found out that he/she married without company approval. Some were even asked to resign just for asking the approval for marriage.
Non-Disclosure Agreement
All employees of Qatar Airways are required to sign a Non-Disclosure Agreement. They claim that the reason is to "preserve the confidentiality of corporate information." However, it is mentioned in the contract as well that an employee will be held responsible to cover all the expenses incurred if ever the company enters into law suits because of the employee's "disclosure." It's worth wondering why a company would fear being sued in the first place unless it has happened already.
Service Bond
A total amount of QR7,200 (USD 1,980) shall be deducted in instalments from your salary over two years. That will serve as your service bond and will be given back to you once you complete the two years with the company. Should you decide to leave before the stipulated time of two years, you will be asked to pay the balance on your service bond. Qatar Airways hold the record in the region for the highest rate of turnover in a month. Staff leave in different fashion. Some simply resign after the service bond is over. Few can't wait and don't mind paying the bond and leave just as they started training. Others wait and fly a few weeks or months until they can't take it anymore and fly to their home country or anywhere close and jump ship (never get back for duty) to avoid paying the bond. In almost every flight you will hear a crew member spreading the news of his/her resignation.
Beware: Qatar Airways has demanded payment of the service bond or whatever is balance from crew member who have been terminated! So, even if you wish to stay but the company wants to fire you, you may still be asked/forced to pay the service bond.
Salary
Salary is completely at their control. Take for example the latest incident involving the Australian staff. Australians were jump shipping at a very alarming rate that the company has decided to withhold their salaries! That meant they get only a portion of their hard-earned salary at the end of each month. However, if the English or the Spanish staff start jump shipping as well then the same rule may apply to all English or Spanish staff currently working with Qatar Airways.
Over-time pay has also become an issue lately. This is how it overtime works. Around three years ago, if you fly more than 840 hours in one year (from April to March), you get paid double the hourly pay for every hour above 840. Normally, this comes along with your salary for the month of May. At least that's how it used to be. In May 2009, with no prior notice at all, the limit was changed to 950 hours when in fact they gave their word that the limit would always be 840 hours. That means that each crew member who was expecting any overtime pay has lost the amount equivalent to double the pay of 110 hours of flying which is roughly a whole one month of flying in itself. However, it wasn't written on paper so they changed it just as they wished without expecting any protest.
Promotions
Other airlines require you to apply for a promotion and you will have to go through the process of performance assessment. You may even have to go through a small interview. Unlike those companies, promotions and career growth in Qatar Airways aren't exactly based on your performance or merits. Here in Qatar Airways luck plays an important role in your career advancement. You don't have to apply for promotion. You get handpicked! The promotion process here works in just the same way as the drawing of lots or the lottery. Even seniority doesn't play its part. You would assume that since you worked in the company longer you are more legible to get promoted before the ones who joined later than you. It isn't strange to find people who have underperformed yet got their promotion before a hard working crew did. You could work so hard for years and not get noticed and get stuck in economy cabin. You could be working over two years in economy then find another crew who just finished his first year with the company but is now promoted to premium cabin. The most commonly used answer given by the company whenever asked why the injustice is: the company is growing rapidly thus needing more crew to work in the premium cabin while at the same time not wanting to pull out all the senior crew from the economy cabin. It's good for those who get promoted fast but unfavourable for those who have to wait longer for the other new crew to be senior enough before they could move up.
Another scheme that Qatar Airways is famous of is that of "Fast Track." This offers all crew members with previous flying experience the opportunity to be fast-tracked in their promotion to the premium cabin. However, one can't still understand how this scheme works. You can easily find crew with previous flying experience and clean record with the company yet still didn't get what they were promised during the interview. At the same time, you will find many crew with no prior flying experience getting promoted after being with the company barely over a year. These kinds of crew aren't even competent enough to handle the duties of the economy cabin and are now positioned in the premium cabin to serve VIP customers. It is unimaginable how they still expect 5-Star service from these inexperienced crew.
Uniform
It is absolutely comprehendible that a staff represents the company every time he/she wears the uniform. There are certain prohibitions for a crew member while in uniform that are acceptable and indeed must be obeyed such as smoking, drinking alcohol, "entering a bar," chewing gum, or publicly displaying affection (kissing, holding hands and so forth). However, there are new rules unique only to Qatar Airways Staff:
• Male and female staff while in uniform must NOT share the same means of transportation, let it be a taxi or a private car. If caught doing so, it is immediate termination of employment. This has happened all too often. So, in a hot cloudless summer day in a country where Taxi's are a rare commodity, you still have to take separate cars.
• "Female Cabin Crew using non-QR Transport except taxi or limousine service vehicles, whether in uniform or not, may not be dropped off at or picked up from any Qatar Airways official premises, by a male other than her father, brother or husband."
• "... the use of mobile phones and other entertainment gadgets whilst in uniform, are also not permitted under any circumstances." This also applies during those long bus trips between airports and hotels which takes from 30 minutes to two hours in some destinations. Female Cabin Crew are also not permitted to remove their hats during this trips despite being in a bus for fear of being seen by outside onlookers. However, some supervisors instruct the crew to draw the curtains and allow them to remove their hats but this is done at their own risks.
• If you want to show your friends how you look in uniform, you can't do it on any social network websites. It is no longer permitted to post any photos of yourself while in uniform online.
• Too much hair gel could get you fired! Yes, this and similar cases have happened. A male cabin crew while still undergoing his training at the Qatar Airways Towers ran into the CEO one day and apparently had too much gel on his hair. The CEO just simply took his ID number and the boy was sent home almost immediately. A female cabin crew once had a dusty hat while reporting for duty and unfortunately she also ran into the CEO. It is reported that he took her hat and offloaded her from the flight and asked the office to fire her.
Smoking
This is strictly a non-smoking airline/company. All cabin crew members are not allowed to smoke at all. Not even at home, in layovers, or during your vacation. Cabin crew have signed in their job offer contracts that they are non-smokers therefore should not be caught smoking at any circumstance.
The company has the right to "spot check" all cabin crew flats and search extensively (which means run through you closets and drawers) for cigarettes, lighters, or ash trays. Once any of these is found, the crew will be terminated immediately.
The recent trend of the company is to check Facebook and search for pictures smoking cabin crew!
Terminations/Resignations
It is a common joke here that whenever a crew announces his/her resignation, the response would be, "Congratulations!"
During the economic crisis, when neighbouring airline companies were downsizing or asking the staff to go on either short unpaid leave or long paid leave, Qatar Airways was still hiring! We actually had a shortage of crew. Yes, they did start routes to new destinations and they did get new aircraft but the influx of new crew member every month was more than enough to cover for these two factors. The primary reason for the continued recruitment is that we had crew members being terminated left and right and some of course just resigned.
Every other month or so, there is news of another wave of terminations which could reach up 30 crew member at one time for many different reasons.
In the past there was a large number of cabin crew who directly joined neighbouring airline Etihad Airways. There were so many who left that consequently Qatar Airways has ended its good relations with Etihad and it is no longer possible fly on discounted or (ID) tickets on their planes/routes.
With Qatar Airways, you can be terminated for simple reasons as forgetting to give a glass of water, wine or coffee to a passenger.
It will then be your word against the passenger's and most likely your word is rendered worthless. You can be terminated, demoted, or receive a warning letter. All your past positive performance and contributions to the company will also be disregarded. What's worse is that even the supervisors will be asked to explain the incident and may at times pay for the mistake done by the crew who is under his/her supervision.
Whenever the CEO steps on the plane during boarding or deplaning, it almost always means someone is going to be in trouble. He intentionally looks for mistakes. It is good to maintain a high quality of service and performance but causing someone to lose his/her job or be demoted just because a hair scrunchie wasn't placed high enough, for example, or because a passenger has changed his seat without the crew member's knowledge is simply outrageous. All employees constantly work in fear whenever he is around. That is Akbar Al Baker's work philosophy.
The list of causes of termination in this company is endless. You can lose your job for personal photos of you (not even posted in facebook) or parking your car in the wrong place in front of company official premises. Stress is good when it promotes more focus and attentiveness to one's work but in this company the stress level is so high that it becomes paranoia. All these cases of terminations are true. The crew will vouch for them if asked at any given time.
The latest news of terminations was because the company has been checking the photos posted by the crew on Facebook. Any crew caught smoking or with cigarettes around will be fired instantly!
A staff who has worked for Qatar Airways for nine years was fired recently without even getting the gratuity owed to her. This is extremely illegal and is the trend this company is using. This is how they do it:
When a crew member has worked more than five years, he/she is entitled to receive additional one month basic salary for every year he/she worked once he/she resigns. So, for crew who stayed a lot longer than 5 years are expecting to receive a hefty amount upon their resignation. But for the company to avoid giving out this "gratuity" pay they find ways (or faults) in the crew members record in order to terminate the crew rendering him/her eligible of receiving the gratuity or end-of-service pay. This has happened all too often to the very senior crew. This is how they pay you back for contributing all the hard effort through the years with the company. They forget the good deeds you did for them and get you on one mistake and cause you to lose a huge amount of money for it. However, some crew are fighting for it in the courts.
Profit And Profit Share
It is believed that the perceived success of Qatar Airways is mainly due to imposing certain rules and regulations to the staff. Emirates Airlines, the biggest and most successful in the region, doesn't have these rules. Actually, they laugh at Qatar Airways staff whenever they hear of these ridiculous rules. Termination of employees isn't a common activity in their company yet Emirates boast of creating huge revenues, whereas so far Qatar Airways still hasn't even showed to the world its financial records. This is a quote from the CEO himself, "I would like to ask him how does he know that since Etihad Airways and Qatar Airways are not publishing their financial reports as yet?" (http://www.gulf-times.com/site/topics/article.asp?cu_no=2&item_no=415394&version=1&template_id=36&parent_id=16)
(Reuters) - State-owned Qatar Airways expects to make its first profit by 2010 and could sell shares to local and foreign investors three years after that, the company's chief executive said on Sunday.
(http://www.reuters.com/article/2007/06/03/us-qatarairways-privatisation-idUSL0313438820070603)
Mr. Al Baker claims that Qatar Airways finally broke even in the year 2010 and for the first time Profit Share was distributed to all employees which trickled down to be worth just two weeks equivalent of each employee's basic salary.
Qatar Airways' CEO Akbar Al Baker announced on 20-Dec-2010 that Qatar Airways is on track to declare "a very hefty profit" this year, clearing the way for an IPO. The CEO stated he is "pretty confident" the carrier will launch an IPO in early 2012, after achieving three consecutive years of profitability.
The CEO added that Qatar Airways achieved a net profit in 2009, although the carrier has not reported specific figures. The airline is on track to declare a net profit this year and Mr Al Baker is "hopeful of deriving a net profit in the next financial year as well". Late in 2008, Mr Al Baker said that he had been hopeful of launching an IPO in 2010, but the impact of the global financial crisis had delayed the carrier from achieving its break-even target.
Just how profitable Qatar Airways actually is remains a mystery, as the carrier is simply not telling. Qatar Airways is 50% owed by the Qatari Government and 50% owned by private interests and does not disclose its accounts. Mr Al Baker stated that the carrier will "will disclose the exact figure only when we get listed".
The scale of any IPO has not been made clear either. The percentage of the airline to be put on public offer and the timing will be decided by the owners, according to Mr Al Baker.
(http://www.centreforaviation.com/news/2010/12/22/a-profit-breakthrough-for-qatar-airways-roll-on-ipo/page1)
Emirates has been distributing Profit Shares to its staff for years which could sometimes reach up two months worth of basic salary. They made a huge profit for the year 2010 as stated below.
Emirates has declared a USD964 million profit (AED3,565 million) for the 12 months to 31-Mar-2010, an impressive performance against a backdrop of the worst global recession in generations. Chairman and CEO of the carrier, Sheikh Ahmed bin Saeed Al Maktoum, described the period as the airline's "toughest year". But a profit approaching USD1 billion is a tough year most of its competitors would be happy to endure. Whatever anyone says about Emirates being government owned, it is unavoidably an increasingly powerful model and extremely cost effective, while being able to drive better than average yields.
Passenger traffic was up nearly 21%, to 27.5 million, while load factors recovered 2.3 percentage points from FY2008/09.
(http://www.centreforaviation.com/news/2010/05/13/the-emirates-profit-machine-keeps-on-rolling/page1)
This only shows that strict rules and increasing restriction on the staff doesn't necessarily mean good business and produce profit. Emirates staff enjoy one of the best lifestyles in the cabin crew world. The rules and regulations of Qatar Airways are unfathomable to them. Their work environment is so open and encourages their staff to stay and contribute more the airline.
Work Environment
The word "Report" is used far more frequently here than in any other airline company. The phrase "Let's support and not report each other" has no relevance in Qatar Airways. In fact, the CEO himself will encourage all his staff to report each other. If you don't like someone here, make up a story, gather some evidences to support your story and go to the office and report your colleague. The people in office thrive on such incidents.
The company also urges passengers to write comments on "tells us" forms. It is of course part of any customer service business to receive feedbacks from clients to continually improve its product. Customer is King! But to allow a custoner to threaten a staff just to get what he/she wants is a little too much. Customers flying Qatar Airways know how strict this airline is towards the cabin crew and abuse this power in getting what they want from the helpless staff.
On every flight you fly with Qatar Airways, there will be a public announcement (PA) that goes like this, "Ladies and gentlemen, we aim to offer you genuine service and hospitality every to travel with us. We would like to know how well we achieved this today and truly welcome your feedback. If you would like to tell us your thoughts, the cabin crew will provide you with a Tell US survey form..."
I haven't heard any other airline making such PA. Not even the so called other 5-star airlines. In other words, it's saying to the passengers to report the staff. If a crew member can't provide something to a passenger, he/she will always be afraid whether that passenger will complain. So, crew are at constant fear when dealing with passengers. The passengers in turn have the upper hand and really make good use of their authority to intimidate the crew.
It is once said that in a flight on a competitor airline, a passenger was complaining and threatening to report the cabin crew member. The crew member mockingly responded by saying, "We are not Qatar Airways."
This only shows how far our reputation has reached of being the intimidated crew. Yet, all this is overshadowed by the cabin crew achievements in recent years. Qatar Airways cabin crew was voted Best Cabin Crew in the Middle East for the seventh consecutive year at the 2009 Skytrax airline awards. It was voted as the Airline of the year in 2011 by Skytrax as well. All these awards high-lighten the fact that injustice is being committed against the staff who has obviously achieved so much.
CEO Speech
All who have successfully completed the training (which is called AB-initio training and takes roughly 7 weeks) will be scheduled to return to attend an orientation conducted by the CEO Akbar Al-Baker himself. It is commonly known as Wings Day or CEO Speech. A few batches of new crew will be put together in one classroom which could reach 50 members to listen to the speech. When it comes to this punctuality doesn't mean much to the CEO. There are times when you will have to wait for hours until he comes. At times as well, that after being picked up from your accommodation and waiting for him to come, the meeting is cancelled. This meeting is not to congratulate and welcome the new comers but the instruct and warn them.
There is no other airline in the world that has a CEO who uses profanity while addressing his staff. He even uses these words in the presence of young females.
The most common phrase that he will say goes something like this, "If you think you come here for F....ing, think again. You come here to work."
Or, "if you came here to f....k young girls, go home."
He has also said something like this, "you didn't come here to travel, you came here to serve passengers."
After listening to his speech you will wonder whether you would want to stay in the company.
He has even raised his voice once at a girl, saying this, "you look at me, I want everyone here to maintain eye contact with me when I talk."
All these of course is hidden from the world. When you see him all decent with a smiling face at the Air shows and conferences shaking hands with big names in the airline industry, you don't see the other side of him and how he controls his company with such abuse of human rights. It is our prayers and hope that he would be exposed for the world to see his true self and somehow human activist organization would come to our rescue. This company has huge potentials and will grow in the future but on whose expense?
http://www.cabincrew.com/forums/before-applying-for-qatar-airways/175463/1
関連記事:
航空会社の給料と待遇@香港の新聞
1日1回、「読んだよ」のクリックお願いします。
↓
にほんブログ村
こちらもポチッとお願いします。
↓
中東(海外生活・情報) ブログランキングへ
<一押し旅行サイト:エキスペディア>他サイトより
1円
でも高ければ「
差額
+
5,000円
クーポン」プレゼントする「最低価格保証サービス」展開中!
関連記事

カタール航空フライトアテンダント給料ーQatar Airways Flight Attendant Salary (2013/04/14)
エティハド航空客室乗務員の給料です。
あくまでも目安として考えてください。
Etihad
*Base salary after 6mths is 3500AED p.m
*Hourly rate for duty is 44AED p.h
*Standby is paid only for 3hrs of your 10hr duty. If u are called then you only get paid from the time ur duty starts.
*Layover allowance is paid per hour you are there for (paid into your monthly salary not cash in hand):
Middle east/Sub Cont - 10AED p.h
Asia/far east - 12AED p.h
Arfica/Australia - 14AED p.h
Euro/us/ca - 16AED p.h
*Annual leave pay is your base only
*Sick days no pay except ur base
On average an FA gets 9000AED p.m but I have had it vary from 7000AED to 11000AED... just depends on how many hours you get.
P.S When you start it takes about 4 months before your start earning the average.
Starting basic: 2500 dhs.
Basic salary after 6 months: 3500 dhs.
Hourly pay: 44 dhs
Meal allowances: 12-16 dhs per hour, comes with salary.
No bonus in the last 2 years.
There was some pay-rise this year after quite a while. Pay-rise is according to performance.
First year: horrible rosters with many turnarounds. As your seniority goes up, your rosters are better. My friend usually has 1-2 turnarounds a month and 3-4 nice trips. She got 8000-10000 dhs a month in her first year. Her rosters are much better now, she makes 10000-11000 dhs normally.
Upgrade for premium cabin: maybe after 2-3 years.
Sample of a "bad" roster:
- it's from a new crew, very first roster, this year -
1 TRV (Trivandrum)
4-5 LHR (London) 18:10
9 KRT (Khartoum)
10 MAA (Chennai)
14-15 LHR (London) 18:10
16-18 AUH-DOH-AUH-BLR (Doha-Bengaluru) 23:00
21-22 AUH-DOH-AMM-AUH-DMM (Doha- Amman (23:00) AUH-Damman)
24 KWI (Kuwait)
27 BAH (Bahrain)
28 HBE (Alexandria)
29 HYD (Hyderabad)
Sample of a "good" roster:
- it's from a senior girl who's been in economy for 2 years, this year -
1.OFF
2-3 London (18 hours)
4 OFF
5-7 Dublin (40 hours)
8-11 OFF
12-15 Johannesburg-Capetown (2x 24 hours rest in JNB)
16-17 Islamabad (night)
18-19 OFF
20-22 Chicago (24 hours)
23-25 OFF
26-05 leave :-) :-) :-)
http://www.thaicabincrew.com/forums/viewtopic.php?f=18&t=80825
関連記事:
航空会社の給料と待遇@香港の新聞
1日1回、「読んだよ」のクリックお願いします。
↓
にほんブログ村
こちらもポチッとお願いします。
↓
中東(海外生活・情報) ブログランキングへ
<一押し旅行サイト:エキスペディア>他サイトより
1円
でも高ければ「
差額
+
5,000円
クーポン」プレゼントする「最低価格保証サービス」展開中!
↓
Expedia公式サイト
関連記事

エティハド航空フライトアテンダント給料ーEtihad Airways Flight Attendant Salary (2013/04/14)
ここにあげる数字は年が変わると微妙に変化しますので、入社希望の方はあくまでも目安として考えてください。
前回お会いしたエミレーツ航空のパイロット家族がこう言いました。
「多くのフライトアテンダント達が月収3000USドルあるかないかみたいで、気の毒に思える。最終的にこの会社に残るのは、発展途上国出身者だろう。この給料でも働きたいという人達だけが残る事になる。」
やはり中東系は欧米系と比べると給料が低いと思います。
Emirates
Pay Scale:
Grade II : the monthly salary AED 4020 / Tax free in the UAE
Promotion:
Based on performance, attendance and length of service. Promotion is typically within the first three years of service.
Flying Pay: Per Hour
Grade II : AED 55.00
Grade I : AED 61.50
Grade I ( First Class ) : AED 67.50
Senior Flight Steward / ess : AED 83.50
Purser : AED 89.50
Paid between Chocks off and Chocks on , Flying pay is paid in the month following accrual .
Layover Expenses:
Meal allowances are paid in the currency of the country of night stop. Transport to & from the airport, and hotel accommodation is provided by the company .
Accommodation :
Shared furnished air conditioned accommodation provided , Two/three colleges ( same gender ) share a two/three bedroom apartment and each have their own bedroom but share the kitchen and the living area . each apartment block has leisure facilities. two people may have to share a second bathroom in some three-bedroom apartment. once the initial six months probationary period is complete a crew member amt request to move free of charge to another apartment pending availability . any moved subsequent to this will be charged . you are also entitled to apply for the " live out " allowance ( once the probationary period is complete and the prerogative of the company ) .
Advanced money :
upon reaching Dubai, each new joiner receives AED 2,500 .
AED 2,000 will be deducted from crew salary in instalments over the first two months , the additional AED 500 can be used towards purchases for incidentals,
i.e. iron , kettles , or toaster . Bringing of additional initial funds to Dubai is advisable duo to the increasing pricing od basic goods and services in the UAE .
Roster :
Monthly roaster - 8 days off ( not simultaneously ) flying hours would approx. 70 - 80 hours per month.
Combination of long / short hauls flights . A certain amount of swaps are allowed each year .
Buddy system is also available . Minimum rest at base 11 hrs.
NEW JOINERS
You don't make much in the first 4-6 months (from the date of joining).
Your flat is furnished but there is no TV, DVD player, microwave, coffee maker, iron, notebook, internet etc. You will need to buy some stuff. You will survive but don't expect to save anything.
After this period of time, you will get around 7500 dhs (1500 euros) on average.
Guys, I said average. I counted with 70 flying hours as 900 hours is the yearly limit. If you fly more than 95 hours/month - it might happen! - you will get around 9000 dhs. If you fly 40 hours because you have leave in that month, you will get appr. 6000 dhs.
Deduction: 340 dhs/month in the first 12 months. You will get this money back after completing your 3-year-contract. (Yes: if you resign/get fired before, you won't get this back.)
Sick days are not paid in the first year.
You might be a G2 (economy class) for 14-32 months. You might get your upgrade to business class after a year: not much chance in the main fleet but very possible in the 380 fleet. You might have to wait more than 2 years. Your hourly payment and basic salary will be increased if you work in premium cabins.
MEAL ALLOWANCES
Main Fleet:
New people will do mostly turnarounds, only 1 (maybe 2) layovers. This will be only 350-500 dhs extra per month during probation. Practically nothing, you will spend it on your layover.
London (24 hours): 57 pounds
Paris (24 hours): 88 euros
New York (30 hours): 148 dollars
Bangkok (24 hours): 3260 BHT
Afterwards, it will be around 1500 dhs on average. (I said average: meaning 800-2500 dhs per month, depends on your flights and the length of your layovers.)
You can apply for the Duty Free operator course and might have a chance to make some extra money. Unfortunately, the seniors (business/first class crew) will do it on the best selling (Africa, Moscow, Beirut etc.) flights.
A380 Fleet:
MA will be 1500-3500 dhs/month.
If you are in this fleet, you can do Duty Free in Economy Class. You have around 200 passengers on your side: you can make extra money easily. Some people ask for this position and make 500-2000 dhs extra per month. Ask for it every single time: it's worth it!
PURSERS
Well, they surely don't make 6000 euros. Maybe between 9000-14000 dhs per month, plus the Meal Allowanses. They are entitled for single accomodation or quite high living-out allowanse.
You can expect to become a Purser after 6-9 years. Promotional opportunities depend on the demand.
END OF SERVICE
If you finish a contract, you get an End of Service Bonus (6000 dhs) which is great. You also get as many basic salaries on resignation, as many years you worked for Emirates. So: you resign as a purser after 12 years, you will get your End of Service bonus (you finished your 4th contract) and 12 months of your current basic salary.
It might be enough to re-locate and furnish your apartement OR start a small business OR finance a training course and only study for a year.
Some people can save enough money to buy an apartment or a house (depends which country!) after 3-9 years working for Emirates.
http://www.pprune.org/cabin-crew-wannab ... tar-3.html
There was no bonus and pay-rise in 2009 but beside that, there is bonus (profit share) each year and regular pay-rise.
Upgrade to Business Class: 14-18 months normally if you join now. Your basic salary increases a couple hundred dirham at each step. So does the flying pay.
A main fleet roster:
- it's from a new-joiner, her first roster, this year -
2. OFF
3. Delhi
4.OFF
5 Karachi
6-7 Düsseldorf (24 hours)
9.Bombai
11-12 OFF
13-14 Male-Colombo (layover at Colombo 30 hours)
16-17 Moscow (24 hours)
19 OFF
20 Delhi
21 OFF
22-23 Venice (24 hours)
25-26 OFF
27-29 Dakar (24 hours)
Meal allowances: appr. 1000-2000 dhs extra in a FULL month.
You fly 70-100 hours a month if you don't call sick, don't have vacation. If you are unlucky, you have 5-8 turnarounds. Normally, you should have only 2-4 turnarounds. Lots of night flights!!!
A380 roster:
1-3 New York (30 hours)
4-6 OFF
7 Rest
8-10 Bangkok-HongKong-Bangkok (2x24 hours in Bagkok)
11-12 OFF
13-15 London (24 hours)
16-18 Paris (24 hours)
19-20 OFF
21 Rest
22-24 Soul (30 hours)
25 OFF
26-27 Jeddah (turnaround)
28-29 OFF
30-04 Sydney-Auckland-Sydney (2x24 hours in Sydney and 24 hours in Auckland)
Meal allowances: appr. 2000-3000 dhs in each FULL month.
You fly normally 90-120 hours if you don't call sick, don't have vacation. Hardly any turnarounds now. (Note: Bombai and Delhi might start on the A380 next year.)
A Purser makes 12000-15000 dhs a month plus the Meal Allowances.
http://www.thaicabincrew.com/forums/viewtopic.php?f=18&t=80825
関連記事:
航空会社の給料と待遇@香港の新聞
あのエクスペディアが他サイトより
1円
でも高ければ「
差額
+
5,000円
クーポン」プレゼントする「最低価格保証サービス」展開中!
↓
Expedia公式サイト
1日1回、「読んだよ」のクリックお願いします。
↓
にほんブログ村
こちらもポチッとお願いします。
↓
中東(海外生活・情報) ブログランキングへ
<客室乗務員御用達!>
ベアミネラルからなんと「1980円」のトライアルキットが出ました。
「数量限定!」1人5個までオーダー出来ます。急げ!!!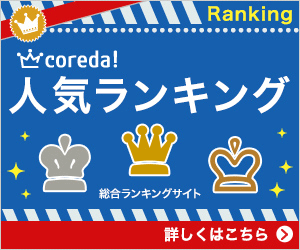 関連記事

エミレーツ航空フライトアテンダント給料ーEmirates Airlines Flight Attendant salary (2013/04/14)
最近、エミレーツ航空のパイロット家族と一緒にいたのですが、エミレーツ航空のパイロットやフライトアテンダントの世界の話をしてくれました。
「やっぱり中東はこうなのね。」と思える話をしてくれたのですが、その内容は後程書こうかと思います。
ところでエミレーツ航空のパイロットの給料の話になり、詳しい内容を教えてくれたのですが、インターネット上でも流れているとの事で、さっそく調べてみました。
以下、私が見つけたサイトから。
初めての投稿は2010年の10月となっていますので、今からわずか2年ちょっと前の内容ですので、リライヤブルな内容となっています。
エミレーツ航空のフライトアテンダントの給料については、別の機会に書こうと思います。
*************************
Salary @ Emirates
1.(スレ主)
Hi Guys..
Just Would Like To Know What Is The Take Home Salary For A Fo At Emirates As Off 2010..
Thanks.
・・・・・・・・・・・
2.
In what currency and a what exchange rate? If you want it in Dirhams check the EK website, information is all there.
3.
Not enough in any currency NOT pegged to the USD.
4.
Monthly Salary
Basic Salary USD 6560
Flight Pay USD 920 (assuming 900 hrs per year)
5.
Quote:
Basic Salary USD 6560
Flight Pay USD 920 (assuming 900 hrs per year)
Are you sure?
One of my friend who joined 2 years back on the B777 fleet as First officer said he is making near 9000USD
6.
Employee Benefits | Flight Deck Crew | Explore Our Careers | Emirates Group Careers Centre
AED 24110 = USD 6560
AED 3375 = USD 920
7.
Quote:
One of my friend who joined 2 years back on the B777 fleet as First officer said he is making near 9000USD
Well 6000 is near 9000. Nearer than 3000 that is. I believe that your mate is full of __it . I joined 2 years ago and I definitely don't make near 9000 USD per month.
8.
N.F.E (Not F*****G Enough) 訳:Not Fucking Enough:「なんだ、全然十分じゃないじゃないか」
9.
I would think..close to worthless..why would anyone come at current exchange rates...and as the USA continues to print money and drive the dollar down, the salary gets lower and lower
10.
4 years plus at EK.
29095 dirhams based on basic and 78 hours per month flight pay.
Equates to 7910 USD at an exchange rate of 3.68 dirhams to the dollar.
By far not enough for the hours we keep.
That's pay not including accomadation,health, and provident. FWIW
11.
Emirates 10 years ago FO salary = 16,000 AED = $ AUD 8000
Today 10 years later FO Salary = AED 24,000 = $ AUD 6640
.....Think I see a Trend
12.
Among the big 3 airlines in the middle east(Qatar,Etihad, and Emirates). Emirates starting salary is the lowest.
13.
"4 years plus at EK.
29095 dirhams based on basic and 78 hours per month flight pay.
Equates to 7910 USD at an exchange rate of 3.68 dirhams to the dollar.
By far not enough for the hours we keep.
That's pay not including accomadation,health, and provident. FWIW"
That is the same as an expat CAPTAIN at SIA Cargo.... and we only have 32 days leave, no staff travel, no provident fund. And 100 tons of Lithium batteries instead of good looking girls
Check the numbers before you leave.
14.
Join Gulf Air.More money and less work
15.
So Patty......
Why don't you come to EK??? The fact is that the airlines should pay a premium for expat crews to live in this part of the world.
Most people don't come here because it's a nicer place to live.
I would say that most people would prefer to live in SIN than the ME.
Just out of interest, what does a SIN Cargo Capt make for flying 92hrs in a month?
Cheers
16.
Patty,
Who said I was leaving? Nice mentality though. Why don't we try dragging wages up instead of trying to drag them down just cause somebody else is on a lower wage.
A rising tide lifts all boats.
17.
Philly, you can't hit a ball to save your save your life... you don't deserve 3rd year pay.
18.
CavnotOK
Too old to be hired as F/O and EK is not hiring DEC.
Hooligan
The "leaving" was not aimed for you. Just wanted to point out the facts for those in the forum that consider leaving EK for SQC.
19.
CavnotOk
We're talking round the world patterns here. Not point to point operations.
92 FLYING hours in SQC is thus not possible. (But, I do 90-100 hours each month if you add the not paid positioning). Our crew operating patterns gives you about 3,3 hours on average per day working and you do 18-22 days per month.
In April the 12 months average for F/O:s was 44,5 hours per month. For Captains it was 47,4. This has actually been an improvement over the last years!
Out of my interest. How much less would you get if you did 45 instead of 78 hours?
20.
Patty747400, the only time I've done 45 hours in the last year a half at Emirates has been during a leave month where I worked 12 days. Great vacation credit hey!
78hours? that kind of hard time you'll only see in the last 2 months of the year, when you're getting close to 900 hours for the year, or if you need the hours for your command .
You will do better than 100 hours duty every month though, as when you are getting close to yearly limit you will get plenty of augment and safety pilot duties, which are good for sh*t when getting you need the required time on type, but you get payed for the flying, except when you're deadheading when you get nothing for flight pay, and that is common for those low in absolute seniority.
I think the salary question is always relative to your personal situation, the only thing I would say is that the package looks much better on paper, than the reality, as you'll be spending far more then you think covering education (if you have kids), recreation, and travel. Something you will only understand once you spend some time in the better than 6 months of unbearable heat here.
But yes I'm sure it's better than SIN cargo, and yes the girls are better lithium batteries.
cheers
six
http://www.pprune.org/middle-east/431707-salary-emirates.html
*************************
上の7番に「エミレーツ航空に入ったのは2年前だけど、絶対に9000USドルの月給なんかもらえない」とありますが、これは正しいと思う。
ちなみに一緒にいたパイロットも2-3年前に入社しましたが、彼はだいたい10000USドル前後だと言っていました。
フライト時間やパイロットのランクによって給料は変わりますが、7番の答えと私が得た情報は似たり寄ったりしていると思います。
無税の給料、既婚者は3部屋ぐらいある住む場所を与えられます。
パイロットと客室乗務員の福利厚生には開きがあるのが現状です。
エミレーツのサイトにはこうあります。
The following benefits are applicable to all Staff:
• Competitive Tax Free Basic Salary
Salaries are benchmarked for all employees against relevant Industries and are reviewed on a regular basis to ensure they remain competitive.
• Captain – Monthly Starting Salary Dhs 36,140 (2013.04.13 1AED=0.272USD, Dhs 36,140=9840.7 USD)
• First Officer – Monthly Starting Salary Dhs 25,320 (6894.5 USD)
• Company Provided Accommodation or Utilities Allowance
さてさて、この給料でよいと思う人で、エミレーツ航空のパイロットなりたい方はアプライしてみたらいかがでしょう。
ドバイやアブダビなどの格安ホテルはこちらです。
ドバイ・アブダビへの航空券はこちらです。
1日1回、「読んだよ」のクリックお願いします。
↓
にほんブログ村
こちらもポチッとお願いします。
↓
中東(海外生活・情報) ブログランキングへ
関連記事

エミレーツ航空パイロット(ファーストオフィサー)の給料ーEmirates Airlines First Officer's Salary (2013/04/13)